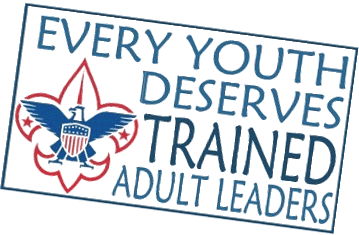 Three Steps to Becoming a Trained Leader
Step one: Set up a my.scouting account

Visit my.scouting.org and create an account. Once you have an account you can access online training.

Step two: Take youth protection training

The Boy Scouts of America places the greatest importance on crating the most secure environment possible for our youth members.
BSA YOUTH Protection

Step Three: Position Specific Training

The BSA Learning Center is at my.scouting.org. Select your position and a learning plan will be created for you. The plan includes modules that are designed to allow you to complete them at your own pace.
Leadership Training
One of the keys to a successful Scouting experience for young people, second only to the selection of the right person for each responsibility, is trained volunteer leadership. Leadership training provides adult leaders with fundamental information about the aims and methods of the movement, as well as specifics about their particular roles in Scouting.
For this reason, the Cornhusker Council is committed to provide top quality training opportunities for leaders, parents and Scouts at the district and council levels. Through these efforts, the delivery of a better and quality Scouting program can be provided to our entire youth membership.
Powder Horn

A hands-on High Adventure skills resource management experience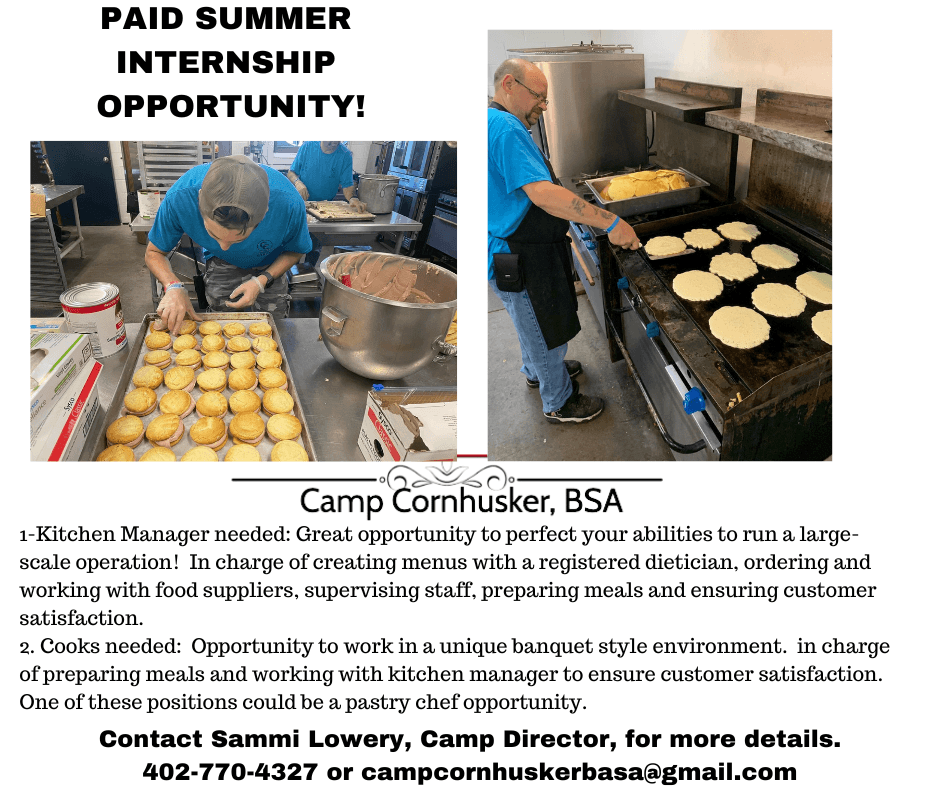 1. Kitchen Manager needed:  Great opportunity to perfect your abilities to run a large scale operation!  In charge of creating menu with a registered dietician, ordering and working
Under the leadership of the Cornhusker Council CEO/Scout Executive the Development Director will be responsible for leading key fundraising activities in the Lincoln and will work to meet goals as part of the annual fundraising plan to support growth of Scouting programs in Southeastern Nebraska.