Colby Ridge Popcorn
Popcorn Sales Information
The Popcorn Sale is a "win-win" situation for everyone! Our Scouts have an opportunity to earn money to help pay for their Scout Adventures or any other Scouting programs. Our units can earn much-needed dollars to deliver that quality program that keeps the Scouts engaged and parents from having to pay for every little thing. Our Council can continue the many programs and events that we provide because popcorn sales program supports a major portion of our operating budget.
Last year in the Cornhusker Council alone, some units participating in popcorn sales were able to fund all of their programs with this Council sponsored fundraiser.
Our Products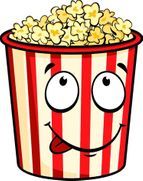 ---
For More Information

For more information about Popcorn Sales, contact Michelle Austin at the Council Service Center or send an email to popcorn@CornhuskerCouncil.org.
---
Why Our Scouts Sell Popcorn