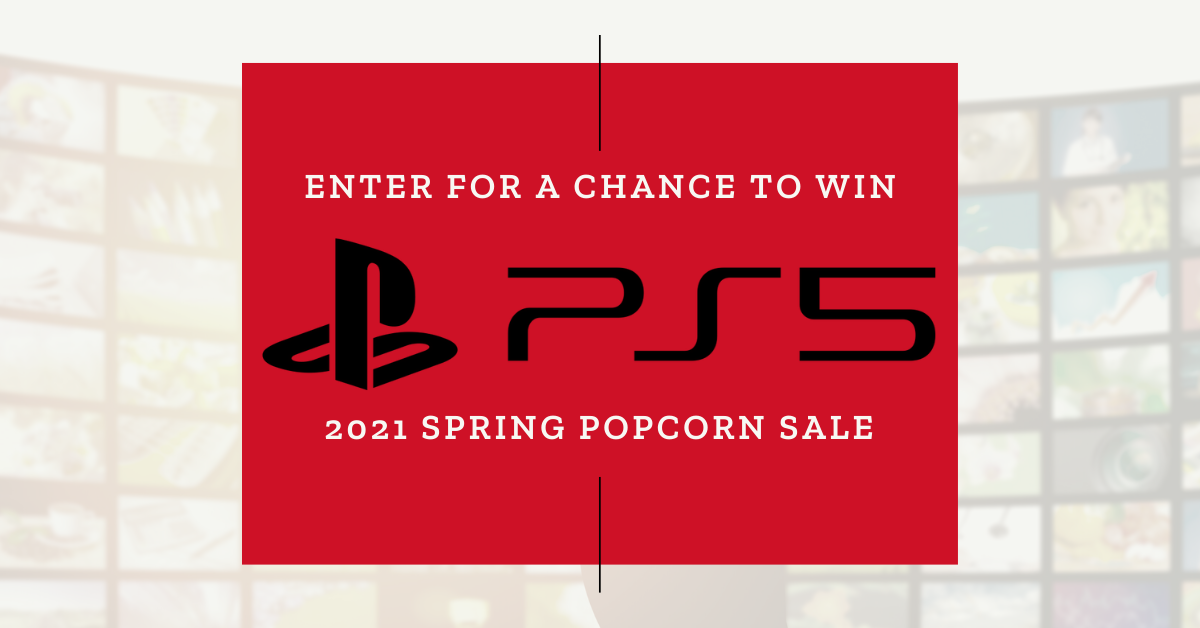 This Spring we have the opportunity to pilot the BRAND NEW Colby Ridge app for selling spring popcorn. The Spring sale offers some great incentives for your Scout and is SUPER EASY for the Unit to participate in!
Here's some of the cool features and benefits of being the pilot Council:
 Even easier for the unit kernel since the app will keep track of sales, what needs to be ordered, etc…

 Credit Cards can be used to purchase straight from the app

 There is opportunity for units who want to do show & sell as  a part of the Spring (They just need to talk to Michelle)

 There is opportunity for a mid-sale pickup of products

 AND Don't forget the chance to win a PS5!
Scouts selling popcorn this Spring can be entered into a drawing for a chance to win a PLAYSTATION 5!
Each order form completed adds entries. Your first order form completed gives 1 entry. The second order form gives 2 additional entries (3 total). The third completed order form gives 3 additional entries (6 total!) There is no limit on the number of entries. Winner will be announced Wednesday, April 24th.
---

Spring Popcorn Sale
SPRING SALE 2021—ALL UNITS have an opportunity to raise funds for recharter fees and to support your Scouting Adventures!
The Cornhusker Council is partnering with Colby Ridge to bring you an exciting opportunity with a local product. Colby Ridge has designed products and packaging specifically for this partnership! The purpose of this sale is to enhance the Scouts ability to earn their own way to Scouting Adventures. This sale is much simpler to run than the Fall Sale, with different products and price points, we hope that ALL UNITS will take the opportunity to raise funding important to keep Scouting moving in 2021!
 A quick and easy way for Units to help Scouts raise money  

Base Commission is 35%

Earn 2% in Incentives with a $500 per REGISTERED Scout average (based on the lower of June 30 or Re-charter numbers) 

 No Prize Program—Units/Scouts earn more $$$

Not an intensive Kernel commitment

This will be a Take Order Sale only

We may try to pilot a limited number of Units as a Show & Deliver (Please email popcorn@cornhuskercouncil.org if you are interested and to see if you qualify)

We are allowing Packs to sell THIS SPRING ONLY, but they must agree to also sell in the Fall. (We know that it was hard to sell in the Fall…we want Packs to be able to help fund Scouting also)

Individual Scouts, whose Unit is not selling, may sign up to sell, but the money will be sent to the Unit, or applied directly to a Council event.(Summer Camp, Day Camp, etc…) If there are more than 2 Scouts from a Unit, they must have someone coordinating (Kernel) the sale from the Unit.
Sales Starts Friday, March 5th and ends Friday, April 16th. Orders are due Wednesday, April 21st. Pick up will be Friday, April 30th at the Colby Ridge Warehouse: 1220 Infinity Court, Lincoln NE. You will need to make an appointment with Michelle at popcorn@cornhuskercouncil.org.