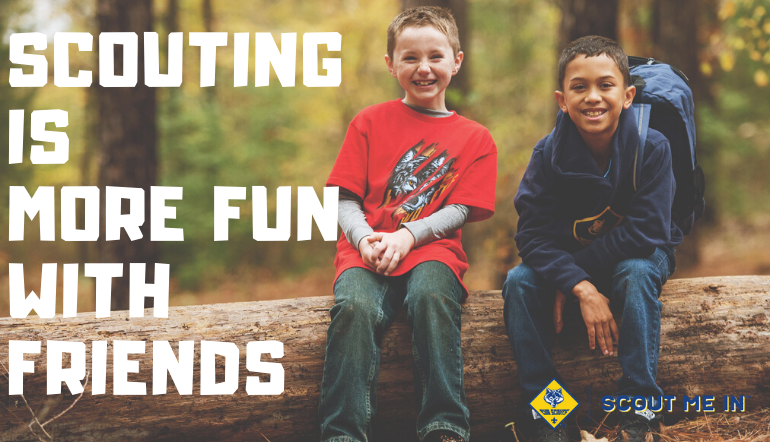 The Cornhusker Council is announcing a special Recruitment challenge for all Cub Scouts and Packs!
---

From now until Wednesday, December 18th, all Cub Scouts who recruit a friend to join Scouting will be entered into a drawing for special prizes!
Every Scout who enters will win $5 Scout bucks, in addition to being entered in their District drawings. The top prize in each district is a $50 Walmart Gift Card! 

Scouts will get one entry for EVERY new friend they recruit to join Cub Scouts (applications must be turned in to the Council Service Center by December 18th).

Pick up invites for your Cub Scouts to give to friends, or encourage Scouts to make an invite of their own, to invite friends to join them at a Den or Pack meeting and see what Scouting is all about. A sample invitation card can be found here.

All paperwork, applications and fees must be submitted by Dec. 18th to be eligible.
---
BONUS:
A special incentive for Units! For every 5 youth recruited (with applications turned in) during this period, your unit will receive a $10 in Scout Bucks for the Scout Shop! (5 Scouts = $10, 10 Scouts = $20, etc…)
---
To enter, please contact the Cornhusker Council Support Center (402-488-6020), info@cornhuskercouncil.org