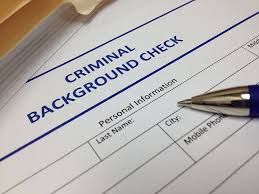 All adults registered in the BSA have been asked to complete a new background authorization form in order to register for 2020. The wording on the form has created some confusion we would like to clear up.
In the document, the phrase Consumer Report is used. A consumer report is a background check in which information about you is gathered and communicated by a consumer reporting agency (CRA) to the BSA (the "Company"). Where the confusion and objections lie is a consumer report CAN include criminal background, driving background, character, general reputation, personal characteristics, and mode of living and a reasonable assumption has been made that this encompasses credit checks as well.
The BSA IS NOT running a credit check on volunteers. The BSA will only use these signed authorization forms for approval to obtain a criminal background check. State and federal laws regulating background checks also regulate consumer credit checks. Both items are mentioned on the form in order to be compliant with these laws that regulate both types of checks. Again, the BSA is only using this form for authorization to obtain a criminal background check.
IN ADDITION, there are 2 versions of the form to be signed. The only difference between the two forms is a line for Unit Type and Number after the Date of Birth line. Both forms are acceptable.
Please contact the council with further questions.