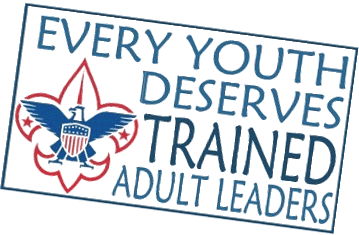 What is College of Cub Scouting? The College of Cub Scouting is a Cub Scout leader's learning extravaganza - a big fun-filled experience where Cub Scout leaders and parents can increase their knowledge, improve their skills, and gain enthusiastic attitudes about Cub Scouting. Offered yearly, you get to choose from a wide variety of activity and learning sessions. Walk away with useful resources and tons of ideas!
Who should attend? All adult Cub Scout leaders, potential leaders, and parents should come to the College of Cub Scouting. That includes anyone who wants to learn more about how to have a better Cub Scout program.
Training sessions are on relevant topics for every Cub Scout position and will help you become a better leader while making your Cub Scout program more fun for the boys-- and for you too!
The College of Cub Scouting is an all-day training event and the course sessions are intended for adults only. We do not have provisions or accommodations for child watching and day care.  Thank you.
There will be a concession stand open throughout the training. 
Registration fee is $15.00 until September 3rd and then goes up to $20.00.  Click on the link below to get signed up
https://scoutingevent.com/324-CollegeofCS19