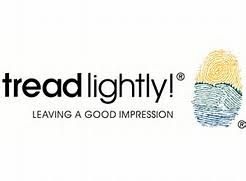 Scouting is moving aggressively to reclaim a leading role in outdoor ethics education.
Outdoor Ethics is the umbrella term for how a Scout relates to the outdoors. We utilize Scouting's Outdoor Code, the principals of Tread Lightly!, Leave No Trace, and the Land Ethic is developing our skills and respect for the outdoors.
Our Tread Trainer course is designed to train participants in innovative, practical methods of spreading outdoor ethics to our Scouts, leaders, and the public. The curriculum will focus on both traditional and mechanized recreation. Once a participant becomes active in the Tread Trainer program he or she is equipped to present the Tread Lightly! message to units, training events, camp programs and to lead Scouts and leaders through BSA OE advancement requirements and the Outdoor Ethics awards program.
Sign up today at https://scoutingevent.com/324-treadlightly