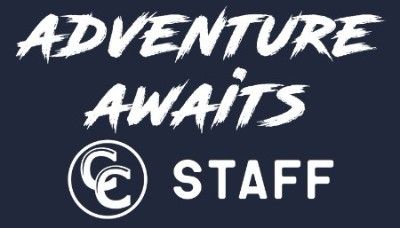 There's no better way to spend your summer! If you enjoy working with youth, believe in the Scouting program, and love camp, then Camp Cornhusker is a great place to work and play. Each summer we hire over 30 men and women to serve as part of our camp staff. This life-changing opportunity is a great, fun, and rewarding place to be.
Imagine living at a camp for the summer and working, playing, and learning in the outdoors. You'll meet plenty of new friends, some that may stick with you for the rest of your life. You'll get some great new experiences too as you challenge yourself. We're personally biased, but we honestly believe working on a camp staff is a life-changing experience that everyone should have the opportunity to do. When a young man or woman works on camp staff they become:
A Good Communicator
A Life-long Learner
A Self-starter
A Resilient Individual
A Problem Solver
A Creative Thinker
A Detail-Oriented Worker
A Leader
A Team Player
A Solid Work Ethic
BENEFITS
Free Room & Board
Utilities Provided
Showers & Restroom Facilities
Free Laundry Facilities
WiFi
Free Camp Cornhusker Apparel
Once in a Lifetime Experience
Beautiful Location
Internship Opportunities (on request)
2018 STATUS OF POSITIONS
As of today we still have openings for our 2018 camp staff in Aquatics, ATV, COPE, Nature, Handicraft, Outdoor Skills, Trading Post, Shooting Sports, kitchen and High Adventure.
HOW TO APPLY
Interested Scouts, Individuals, or Parents of Scouts should email the Camp Director at campcornhuskerbsa@gmail.com. Youth can serve on staff starting at age 14 as a Counselor-in-Training. Learn more and visit the staff web page to print the application: http://www.cornhuskercouncil.org/camping/camp-cornhusker/camp-staff.html