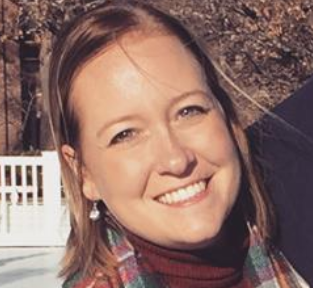 The Cornhusker Council is pleased to announce that Sammi Lowery will be the Camp Director for Camp Cornhusker in 2018! Take a moment to learn a little about our new Camp Director:
She is a graduate of the University of Nebraska- Lincoln with a Bachelor's degree in Forensic Science and Masters in Education. She is currently a Science Teacher and Instructional Technology Coach at Lincoln Southeast High School, teaching Biology and Forensic Science. She also coaches Softball and most recently as the Varsity Assistant Coach at Lincoln Southeast.
Sammi has been involved with the Boy Scouts of America, officially for 12 years, and many more years before that with her brother and father. She was a youth member of Crew 600 in Lincoln and Crew 64 in Hickman. While a Venturer she backpacked through Yellow Stone and took a trek at Philmont.
Sammi is not new to Camp Cornhusker, she served on staff from 2007 to 2012 and help positions as Cope Instructor, Office Manager, Trading Post Manager, Business Manager, and Assistant Camp Director and Webelos Camp Director.
She continued, to work for the BSA by working for the Northern Light Council at Camp Wilderness. At Camp Wilderness during the summers of 2012 through 2016 she served as Trading Post manager and the Business Manager.
She currently lives in Lincoln, Nebraska with husband, Stephen Lowery, and puppy Murphy. She is excited for the opportunity to be back at Camp Cornhusker and look forward to working with all of you!