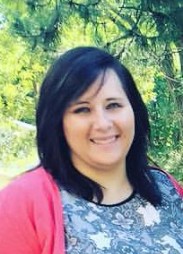 The Cornhusker Council is pleased to announce that Sam Bates will join the Boy Scout of America staff as a District Executive for the Seven Feathers District. The Seven Feathers District covers all of the eastern and southern part of the Council including the counties of Gage, Cass, Otoe, Johnson, Nemaha, Pawnee, a portion of eastern Saunders and Richardson. This vacancy was created by the promotion of Will Cover to Council Program Executive. Sam begins her career with us on Monday, November, 6th, 2017.
Sam Bates holds a Master of Science degree in Child, Youth and Family Studies from the University of Nebraska-Lincoln and a Bachelor of Science degree in Journalism from the University of Nebraska at Kearney. She grew up in Roswell, New Mexico, but moved to Nebraska at 15 and attended Ogallala High School.
With this position, Sam is following in her family's Scouting footsteps. Her father was a Scout Executive, and her mother was a troop leader. Growing up, Sam was a Girl Scout but also had the opportunity to attend many Boy Scout camps with her younger brother. Needless to say, Scouting runs through her veins.
In her free time, Sam enjoys spending time outdoors while camping and kayaking. She's also an avid baker, specializing in cookies and cakes.