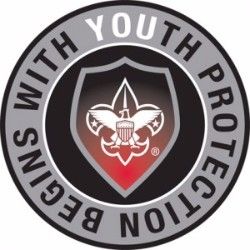 Effective September 1, 2017, Youth Protection Training will be required for all adult leaders at the time of registration. Paper applications from new leaders must be accompanied by a Youth Protection Training completion certificate, which must be filed with the application.
Because completion of YPT is now required for all leaders at the time of registration, unit leaders must obtain copies of the completion certificates from the leaders who register online before approving their application. With the upcoming renewal cycle, the Internet Rechartering system will be updated so that units cannot submit the registration renewal of any adult who does not have current YPT as of the effective date of the renewal. Completion of YPT as part of the online registration system will be required in a future update. Additionally, council registrars will no longer be able to override the registration system to register any leader whose Youth Protection Training is not current.
Effective for the 2018 BSA summer camp season, any adult accompanying a Boy Scout troop to a residence camp or other Scouting activity lasting 72 hours or more must be registered as a leader.