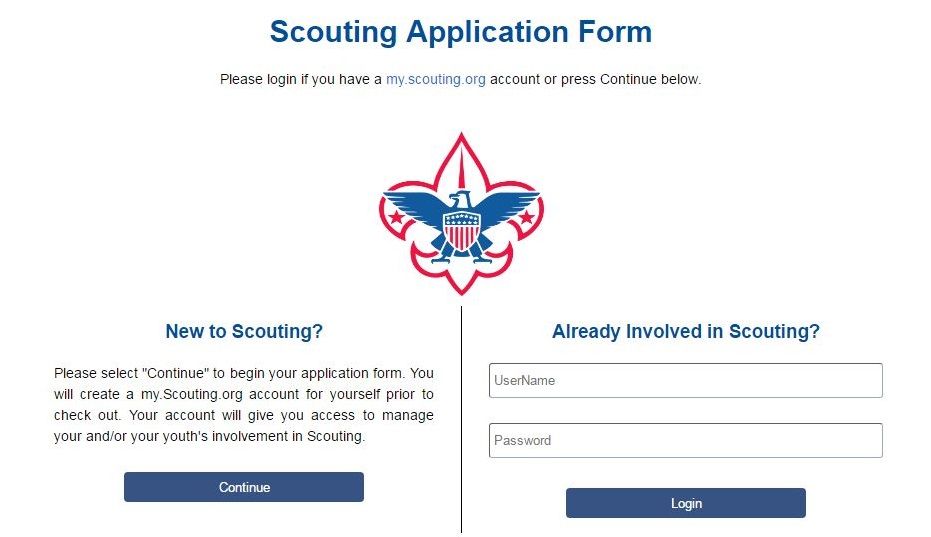 Scouting families and prospective Scouting families have asked for it, and now it is here!
Beginning today, April 3rd, the traditional paper registration method will not be the only way to join Scouting. The Boy Scouts of America will offer online registration to meet the demand for completing the entire registration process for youth members and adult leaders more efficiently.
This is a giant leap forward in allowing prospective members and leaders to register in a way that's convenient for them, and it creates a more efficient and user-friendly registration experience for units, districts, and councils.
For full details please check out documents and videos at: http://www.scouting.org/onlineregistration.aspx
You can also join us for our official Council Kickoff on April 18 learn more at: https://scoutingevent.com/324-12739
Before You Start – Preparation Checklist
There are important steps your must take to be prepared to process the new applications!
It is critical that you complete all items on the checklist for your Scouting role below to ensure you are granted the necessary permissions to work within the online registration system. Access to information, and the ability to take action within the system, is granted based on these permissions. To have the appropriate access, your role, council name, and a valid email address must be listed correctly in your my.scouting tools profile.
Council Employee and Volunteer Checklist

District Employee and Volunteer Checklist

Unit Checklist

Cubmaster

Scoutmaster

Chartered Organization Representative

Committee Chairman

Varsity Coach

Crew Advisor