Climbing Programs
Young people today seek challenges. Climbing, rappelling and COPE activities offer them worthy opportunities to learn new skills, test themselves, and have a terrific time. It's hard to top the satisfaction of climbing a rock face, rappelling down a steep pitch, or shooting down a zip line.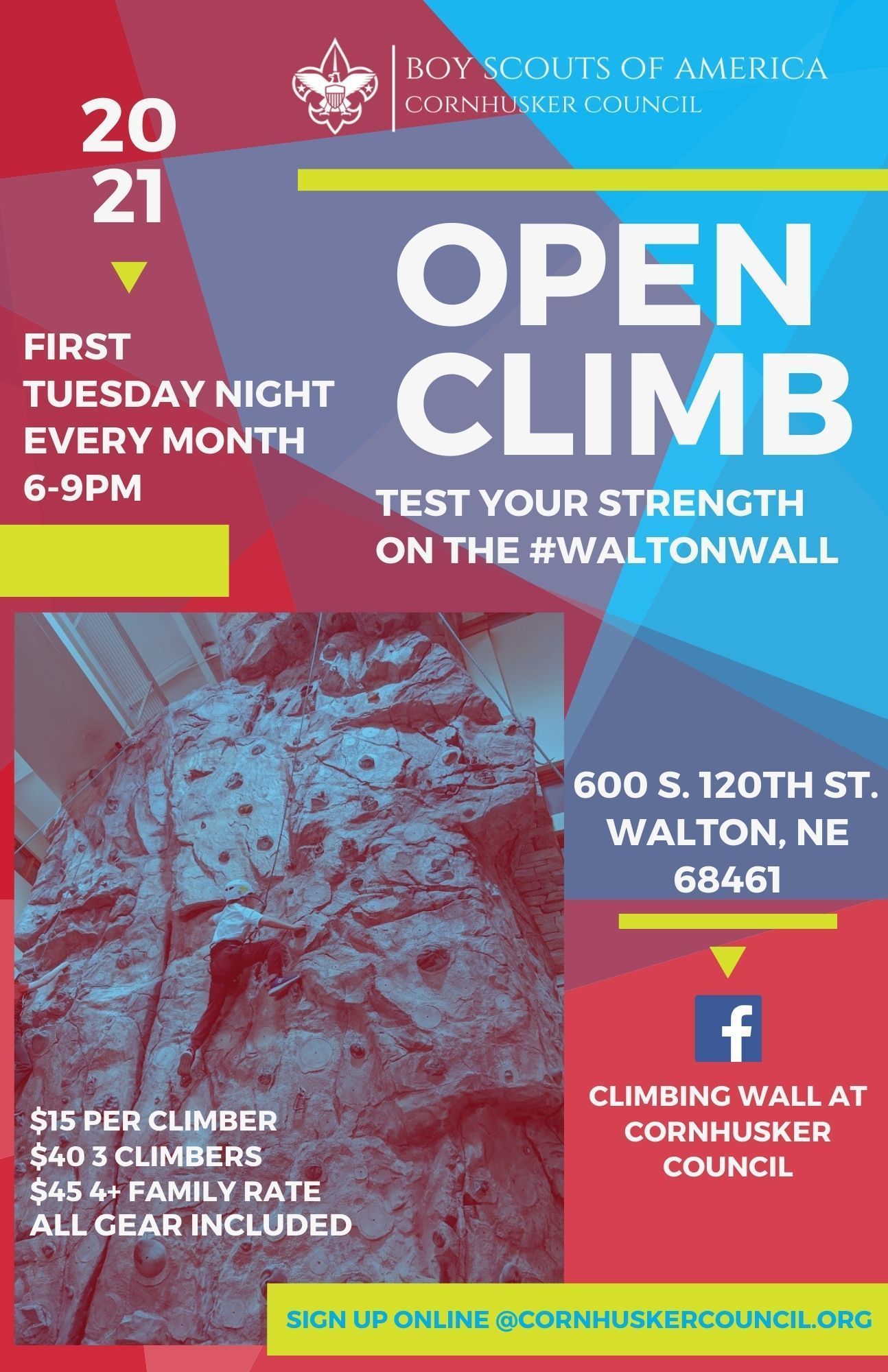 Pack and Troop Reservation
Is your Pack or Troop wanting more adventure? Reserve a climb for just your unit at the Outdoor Education Center's three story indoor climbing wall! Your Pack and Troop can reserve 2 hour blocks of climbing and rappelling fun!
$120 for 2 hour climb, $60 per additional hour
Add on camping for $30
To schedule an event, please contact Paula Rezek at 402-488-6020, ext 200
Who Can Participate in the COPE and Climbing Programs
Age- and rank-appropriate guidelines have been developed by the Boy Scouts of America based on the mental, physical, emotional and social maturity of its youth members. These guidelines apply to Cub Scout packs, Boy Scout troops, Varsity Scout teams and Venturing crews.