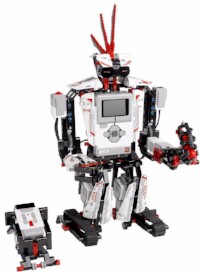 We are excited to announce that the CSE Ambassadors club at UNL is now offering a chance for Boy Scouts to earn their Robotics Merit Badge. They will supply the EV3 Robots, the laptops, and software needed to complete this badge. They have the curriculum all set, and will cover everything needed to complete the badge. They just ask that the boy scouts bring a notebook. They would be looking to do 3-4 hour long sessions with the scouts, as well as a work day at the University so the scouts have plenty of time to get to use the robots!
As this is a brand new program, they are opening up classes for around 8-10 scouts, but hope to have bigger class sizes in the future.
If any troops are interested in having the CSE Ambassadors come teach your Scouts about robotics, please contact them at cse_ambassadors@unl.edu. Please let them know your troop's availability, including meeting times and locations, as well as the best method to contact you outside of email."