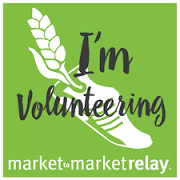 We are looking for 15 Scouters and Older Scouts to help as the Market to Market Relay uses the Cornhusker OEC on September 30th as an exchange point. Lets show them some great hospitality.
Registration is at: https://www.eventbrite.com/e/m2m-ne-2017-course-volunteers-minus-gptn-tickets-34856883878
Go to Exchange Point 17 and get a "Ticket" and then show up so we can get things set-up by 1130 on September 30th, 2017.
This is also at the same time and place as the Cub Scout Day of Awesomeness!