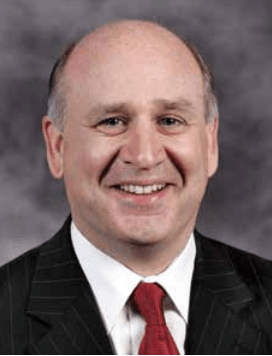 Marc joined our team on August 15 and is our Development Director.  Marc dove right into working on the upcoming Prepared for Life Auction on Friday, October 21. 
Marc and his wife Janelle have spent the last three years in Scottsdale, AZ where Marc was the executive director for MAM, a non-profit organization helping current military members who are struggling.  He also, worked briefly with Revelxp, as Vice President of the West Region.  Revelxp, works with athletic departments, NFL and other sporting events around the country building elite fan experiences.
Prior to his stay in Arizona, Marc spent the past 17 years as executive associate AD in the Nebraska athletic department overseeing all external operations, including men's and women's basketball. All in all, Marc has worked in college athletics for over 30 years. His stays have included the University of Pittsburgh, Fiesta Bowl, Sun Bowl and the University of Florida.
Born in Grand Island, Boehm earned his bachelor's degree in communications from Kansas State in 1984 and added a master's degree in sport management from St. Thomas (Fla.) University in 1985.  Boehm and his wife, the former Janelle Broderick of Minot, ND, have three boys Broderick (30), Christian (28) and Lukas (22)
Welcome to our team Marc!