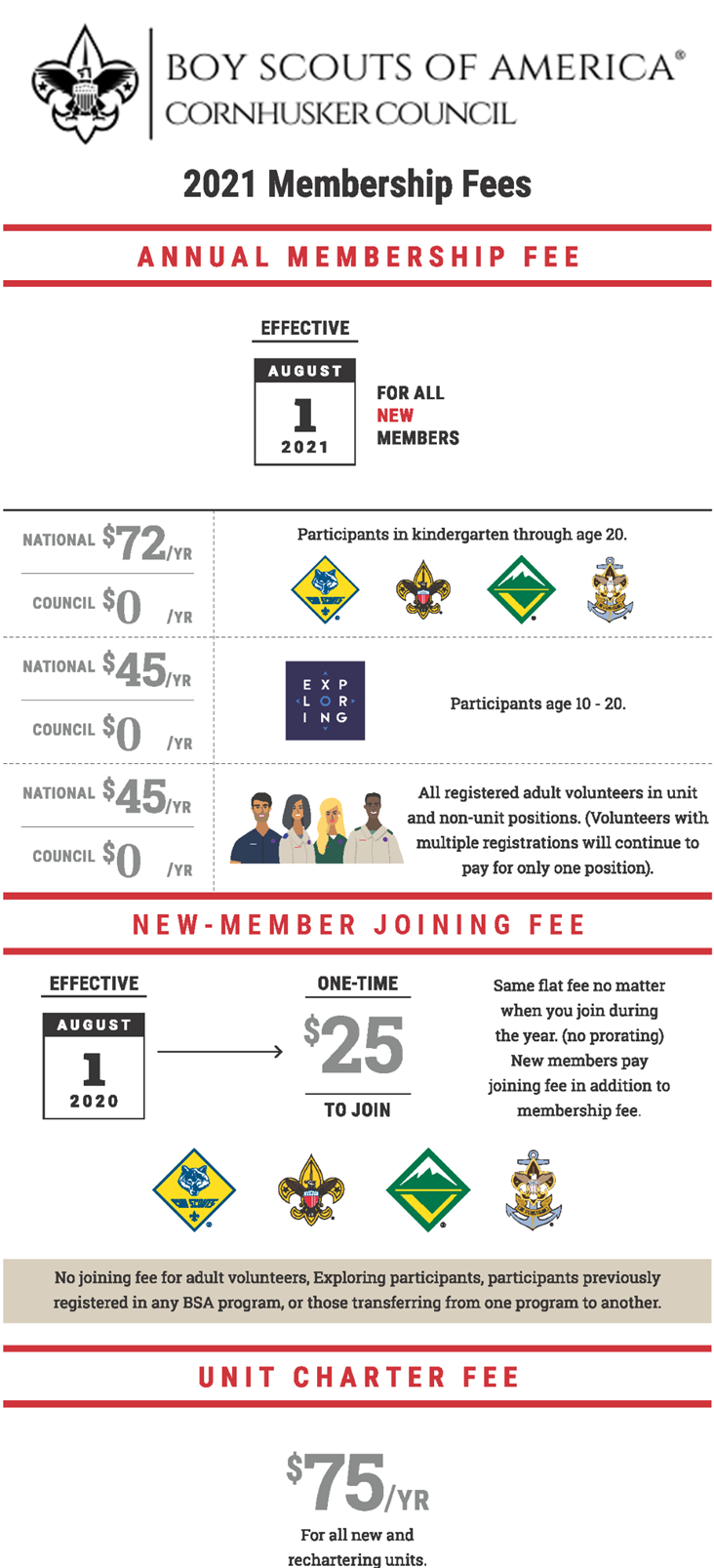 The Boy Scouts of America (BSA) has worked to keep the membership fee as low as possible. Unfortunately, operating costs have continued to rise, and COVID-19 has compounded the need to increase the National fee to maintain the program. Please note that the Cornhusker Council has chosen to not charge any additional Council fees at this time. Due the generosity of our Friends of Scouting donors, we are able to keep our Council registration fees low.
The membership fees will take effect August 1, 2021, for the 2021-2022 program year. If your unit's recharter is still in defective status after the deadline of 7/31/21, your unit will be charged the new fees. If your recharter and all paperwork is successfully completed before the deadline, the old fees will still be in effect.
To ensure we have the resources to fulfill the promise of Scouting, the updated national membership fee is
$72 for Cub Scouts, Scouts BSA, Venturing and Sea Scouts participants
$45 for Exploring participants
$45 for all adult volunteers (includes cost of background check)
$75 for a unit charter fee
The one-time $25 joining fee for new program participants in Cub Scouts, Scouts BSA, Venturing and Sea Scouts is still required; however, there is no joining fee for Exploring participants, participants previously registered in any BSA program, those transferring from one program to another, council-paid memberships, or adult volunteers.