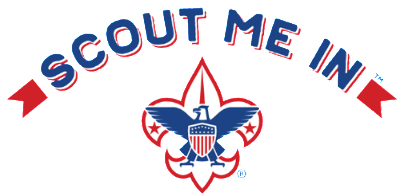 IT'S SCOUT SPIRIT WEEK! SEPTEMBER 13th - 19th
It's time to show everyone our Scouting Spirit! From Lions to adult leadership, you have a chance to spread your spirit and win some prizes!
Take a look at each of the daily spirit quests and post a picture on Facebook. Take a look at each of the daily challenges and post a picture on Facebook or Instagram. To enter, make sure your post is public and use the hashtag #ScoutSpirit For an extra entry, tag the Cornhusker Council (@CornhuskerCouncil) and a friend!
We will announce winners at 10AM the following day.
Sunday, Sept 13th: Post a photo of an activity your Scouts did this summer (virtual or in-person)
Monday, Sept 14th: Add a Scouting filter to your Facebook profile picture. There are a few to choose from, visit our Facebook page for links!
Tuesday, Sept 15th: Show your Scouting spirit by inviting a friend to join Scouts! Post a picture of your unit's sign up for Scouting night.
Wednesday, Sept 16th: We all LOVE patches! Show us your favorite patch you have earned in Scouting.
Thursday, Sept 17th: Today is Constitution Day! Share a photo or video of your Scouts demonstrating their patriotism.
Friday, Sept 18th: It's POPCORN time! Share a picture of how your Scout is selling safely!
Saturday, Sept 19th: Today is the last day to win some exciting prizes! It has been a great week showing our Scout Spirit! Post a photo of YOU doing what makes you happy to do in Scouts!