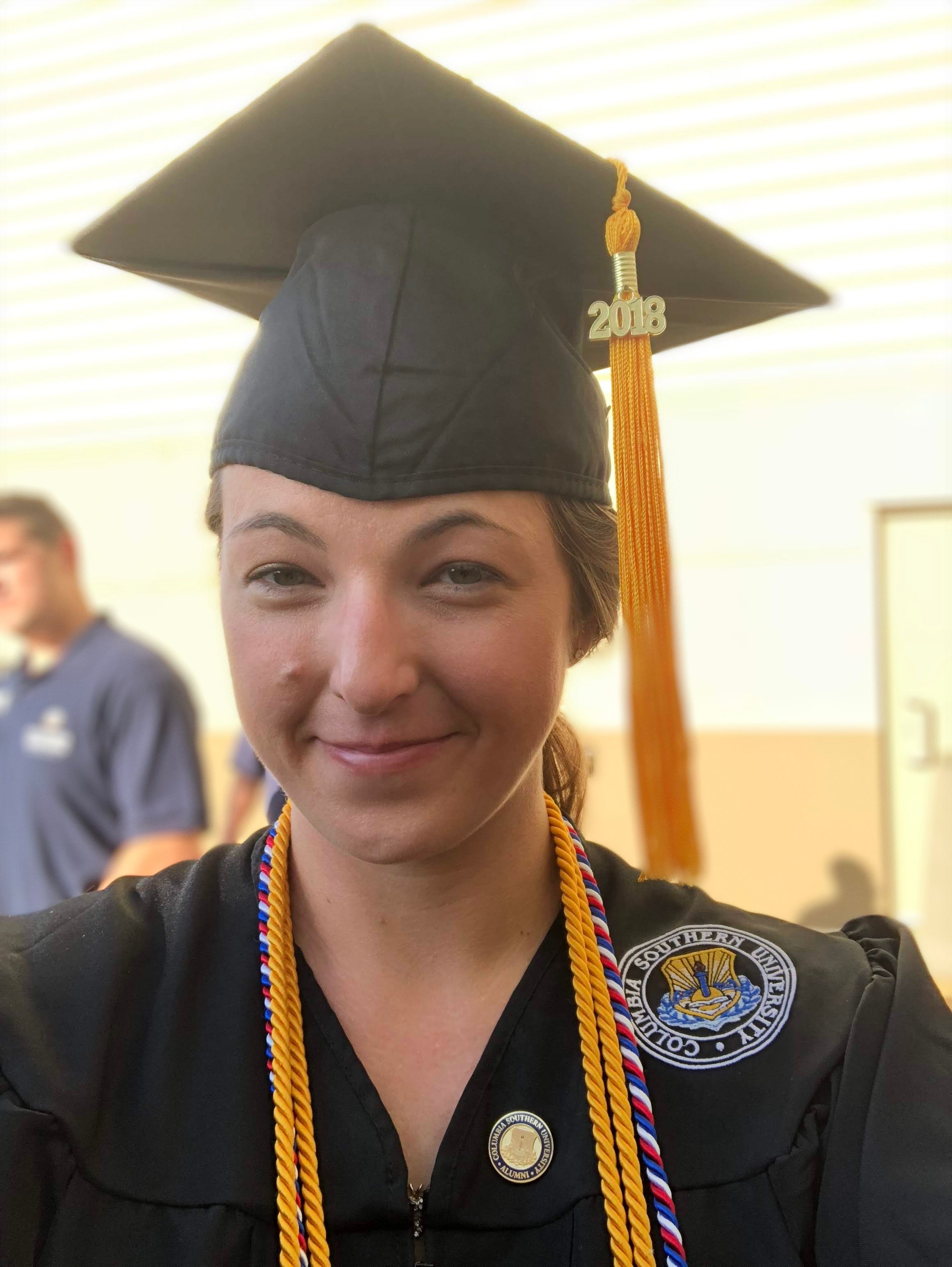 The Cornhusker Council is pleased to announce that Cheyenne Danaher has joined the Cornhusker Council Staff as District Executive in the Prairie Winds District, effective January 2nd, 2020.
Cheyenne Danaher moved to the Lincoln area in early 2015 after growing up primarily in Santa Barbara County, California. Cheyenne joined the local fire department where she jointly operated the Fire Explorer Post 888 of the Salt Valley District.
After graduation Magna Cum Laude from Columbia Southern University with a B.S. in Fire Administration and Fire Investigation, she decided to use her new skills and education to grow the Explorer Post. In the Summer of 2018 Cheyenne coordinated a large free firefighter kids camp. It was the first of its kind in the county, and subsequently Camp Fahrenheit doubled the membership of the Explorer Post while offering fire safety education and fun to over 200 youth of Lincoln between the ages of 5 and 21 years old. Fire Explorer Post 888 has now won the Post of the Year Council Award for two years running and has produced two new female firefighters to the local fire department.
Cheyenne became more devoted to Scouting Service after this event and left the fire department to pursue her education full time with a Master's Degree in Business Administration with a concentration in Non-Profit Organizations.
After serving as COPE Director over the Summer of 2019 at Camp Cornhusker, Cheyenne was selected as the new District Executive in December 2019. Since joining the team Cheyenne's diverse and dynamic work history has helped her thrive in her newly appointed position.
Cheyenne is eager to serve the youth of Cornhusker Council and has the enthusiasm to carry an idea to fruition. Moving forward she has big plans for her district that we are excited to see come to life!