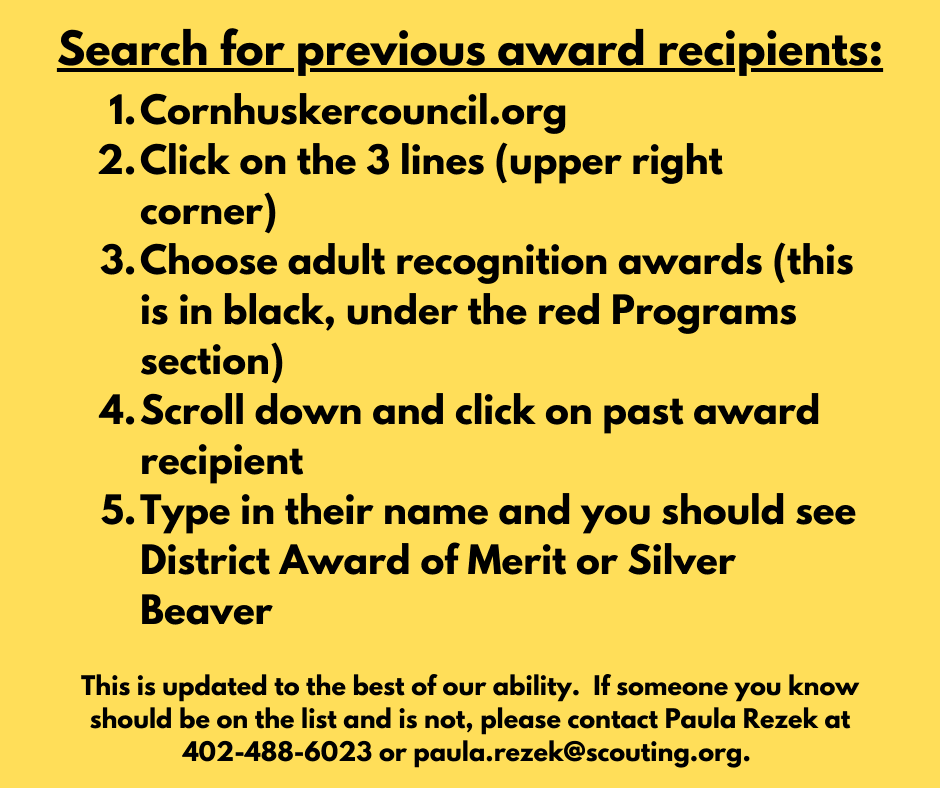 Recognition dinners are starting up for the year! If you are wanting to nominate someone for either District Award of Merit or Silver Beaver and are not sure if they have already earned this, you can check online by following the directions below:
1. Go to https://www.cornhuskercouncil.org/
2. Click on the 3 lines (upper right hand corner)
3. Under the red Programs tab, click on adult recognition awards (this will be in black)
4. Scroll down and click on past award recipients.
5. Type in the name of the person you would like to nominate and see if they have already earned this award.
If you find missing information, please contact Paula Rezek at paula.rezek@scouting.org or 402-488-6023.