Special Guest Speaker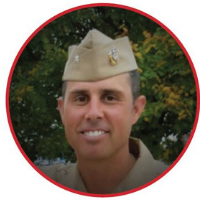 Commander Jack Riggins, and Native Nebraskan and UNL graduate has 20 years of Naval Service leading Special Operations Forces throughout the world as a Navy Seal. He has been involved in numerous contingency operations and combat deployments in Asia, the Middle East, and South America. His last assignment was as the Combating Terrorism Lead for Special Operations Command Europe. Over the last six years Jack has consulted with numerous pro athletes, NCAA teams, and business leaders across the United States.
Jack is a native of Fremont, NE who earned a NROTC scholarship and has a degree in Exercise Physiology from the University of Nebraska. Jack also has a MA in Global/International Affairs and Inter-Agency Collaboration from Kansas University.