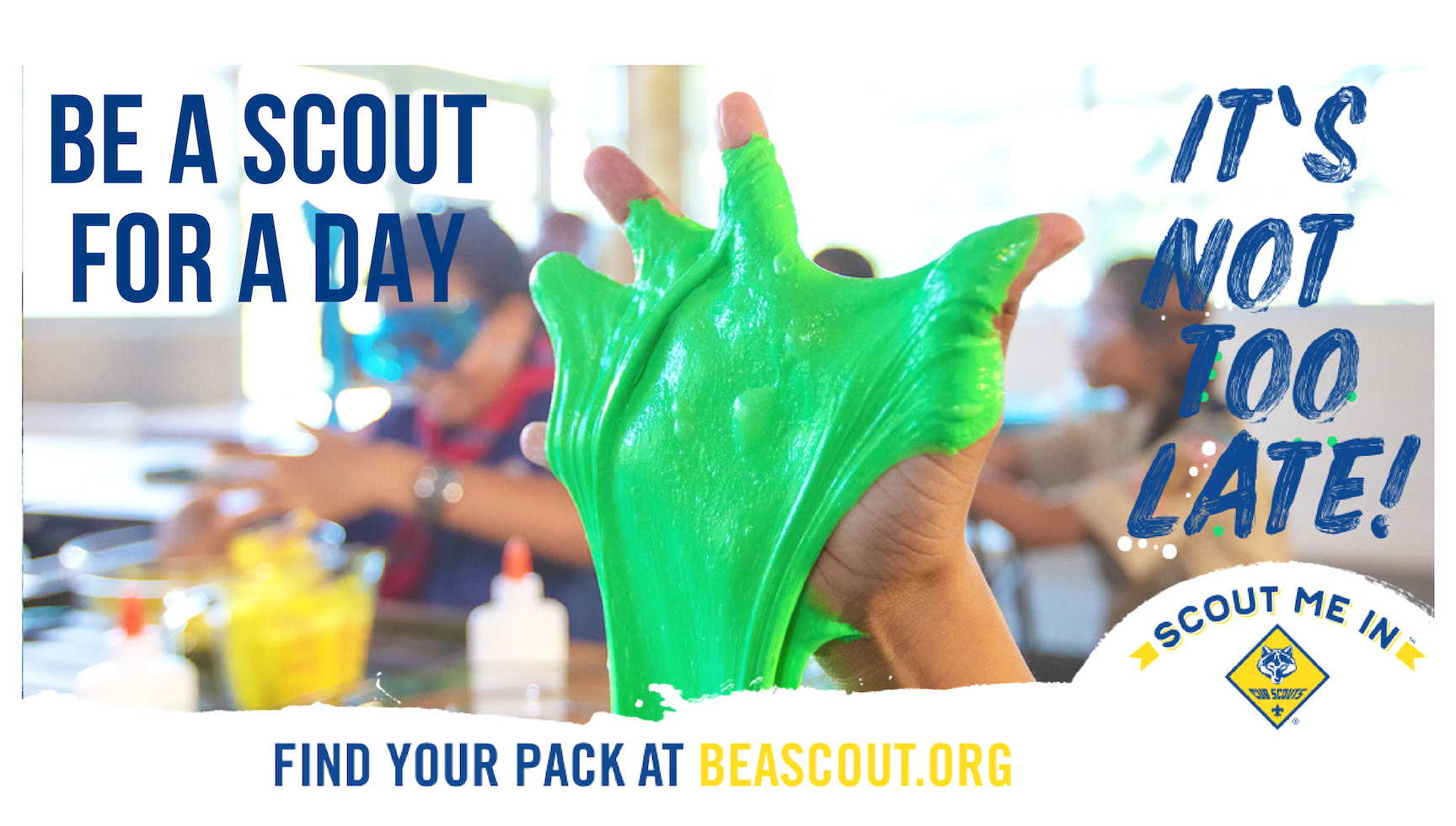 Why Cub Scouting?
Cub Scouting is fun for the whole family.  In Scouting, boys and girls start with their best right now selves and grow into their very best future selves. It's fun, hands-on learning and achievement that puts kids in the middle of the action and prepares them for today – and for life.
Be a Scout for a Day! - Saturday, November 17th 
Curious about Cub Scouts? Stop by one of our locations to customize and take home slime, and learn a little bit about what a day in the life of a Cub Scout looks like!
10:30 AM - 12:30 PM 
• Eisely Library
• Walt Library  
2:00PM - 5:00 PM
• Williams Library
•  Anderson Library
• Gere Library
• Bennett Martin Library
This event is open to Boys and Girls in Kindergarten - 5th grade. 
Questions? Contact 402-488-6020 or info@cornhuskercouncil.org
Learn more about Cub Scouts