Big Idea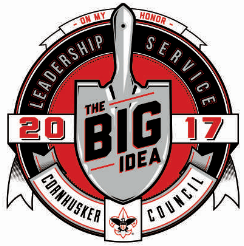 Leading—it's what Scouting has always been about. Striving to make a difference for the betterment of youth and the communities we call home. Focused on preparing Scouts to become better people and meaningful contributors to society—feeling better about themselves and the world around them. Some say its old fashioned values put to work.
We've called it The Big Idea—a collaboration between businesses, community leaders and Scouting to make a significant impact to our community that will have a long-term positive effect. It begins with Scouts across the Cornhusker Council participating in community service, camping and activities in March and April of 2017 all leading up to the Big Idea Celebration on April 29th, 2017 featuring Jon Gordon.
About special guest, Jon Gordon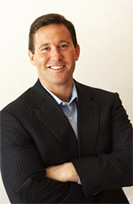 Jon Gordon's best-selling books and talks have inspired readers and audiences around the world. His principles have been put to the test by numerous NFL, NBA, MLB coaches and teams, Fortune 500 companies, school districts, hospitals and non-profits. He is the author of numerous books including The Wall Street Journal bestseller The Energy Bus, Soup,The No Complaining Rule, Training Camp, and The Carpenter. Jon and his tips have been featured on The Today Show, CNN, Fox and Friends and in numerous magazines and newspapers. His clients include The Atlanta Falcons, LA Clippers, Pittsburgh Pirates, Campbell Soup, Wells Fargo, Northwestern Mutual, Publix, Southwest Airlines, Bayer, West Point Academy and more.
Jon is a graduate of Cornell University and holds a Masters in Teaching from Emory University. He and his training/consulting company are passionate about developing positive leaders, organizations and teams.
---
Big Idea News