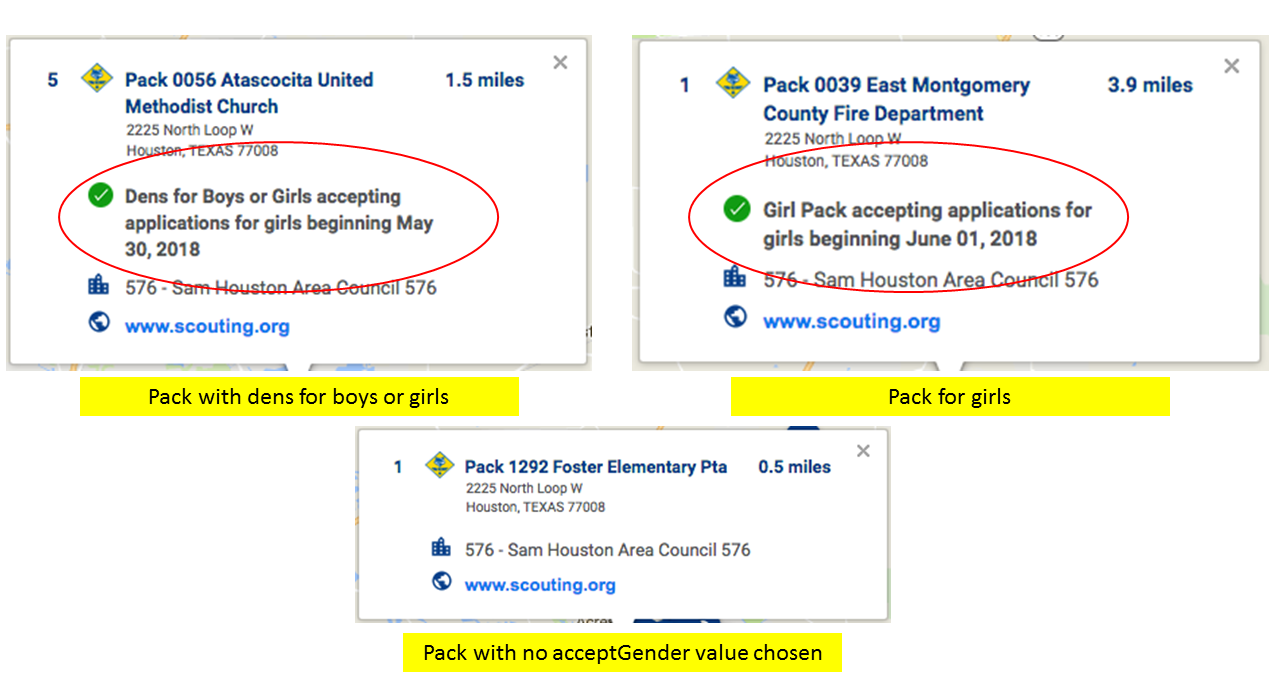 Updating BeAScout Pins is an important step in helping prospective Scouts and their families get in touch with the right Pack. This is critical to help them find the right pack for their son, daughter or the whole family. Packs need to follow these steps. This must be done by the Charter Organization Representative that is registered and with a my.scouting.org account. Please help share and help with our Charter Partner Representatives. Images are below to help show all the steps.
1. Log in to your My.Scouting account select Menu at the top left
2. From the drop-down menu, select your unit
3. Select Organization Manager
4. Select the Settings tab
5. Scroll to Family Scouting
6. If remaining boy-only, do nothing (this is the default setting); otherwise, select girls only or boys and girls
7. The pin will update within 24 hours.
8. Click Commit
Please note: Online registration is now open for family and existing all boy Packs. New all girl packs will not have this feature until June after the pack is posted in the system.