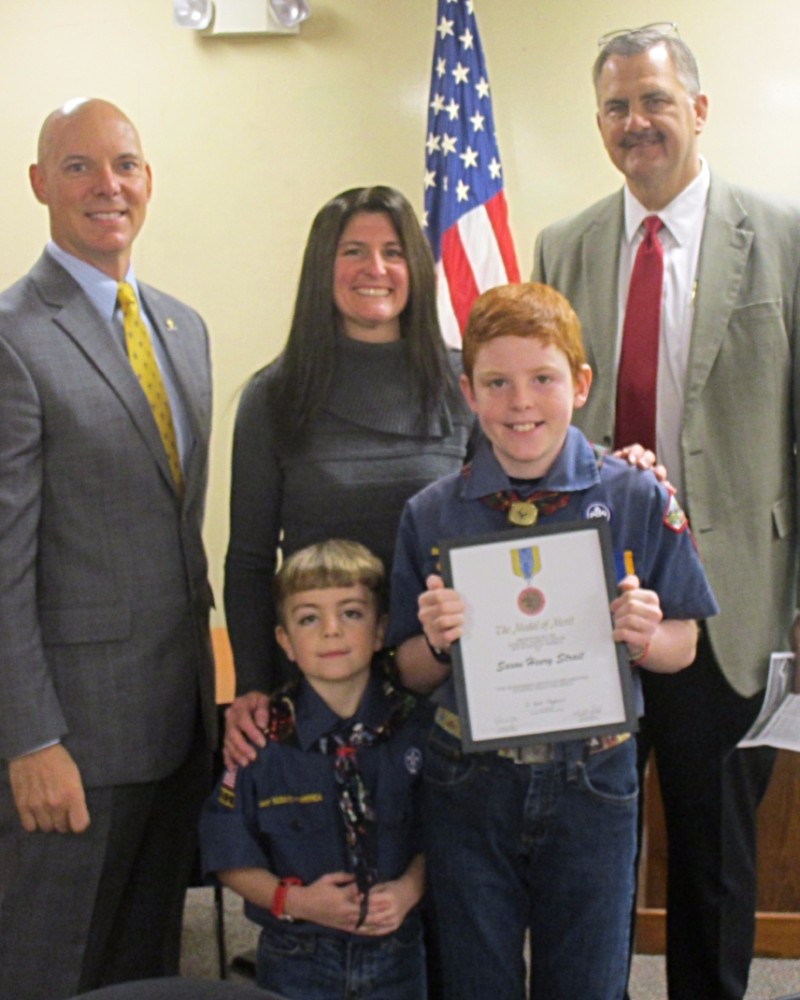 A Scout is "Prepared. For Life."! Saxon Strait, a Cub Scout in Pack 19 in Lincoln was prepared on May 8th, 2017 when his younger brother fell into a lake. Saxon's younger brother, Rowan, cannot swim and quickly fell under the water. Saxon remembered his training that he had just had at a Cub Scout meeting about emergency response.
Saxon quickly put into the actions of emergency rescue by first remembering to not put yourself at risk. He quickly dropped to the deck of the dock and reached out to save his brother. Tammy, Saxon's Mother, credits Scouting for preparing her son to save the life of her other son.
On November 16th, 2017, the Cornhusker Council proudly presented Saxon Strait with the Medal of Merit. This is the highest award a council can give for lifesaving or meritorious action. At the award presentation, Tammy Saxon gave a tearful thank you to all of Scouting for what they do to prepare youth.
For more details on this story or to share how Scouting has prepared your family contact Rob Gilkerson at 402-413-9203 or rob.gilkerson@scouting.org.