National Jamboree 2017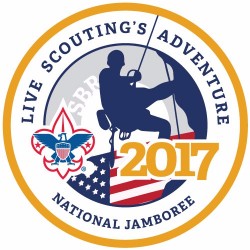 Every four years, the National Council of the Boy Scouts of America organizes the ultimate Boy Scout experience, the National Jamboree! It is a National encampment that brings together Boy Scouts, Varsity Scouts, and adult leaders from throughout the country, along with visiting Scouts from other parts of the world. It is the ultimate in Scouting experiences where you will be able to take part in mountain climbing, kayaking, rafting, shooting, SCUBA and many, many more activities, while meeting Scouts from around the world.
The 2017 Jamboree is July 19 - 28th, 2017 at The Summit Bechtel Family Scouting Reserve.  The Cornhusker Council contingent will tour as part of their jamboree experience.  Specific length of tour, or tour locations have yet to be determined. 
Links to help you register or stay informed
Meet the Adult Leaders for our Troop