High Plains Dirfter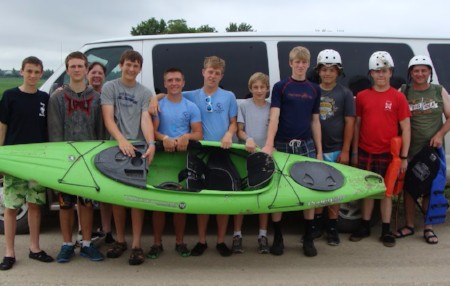 The High Plains Drifter is for Venture Crews and Venturing Age Scouts. This exciting program is offered each week at camp. This is an action packed program option for older youth who are looking for exciting adventure activities as opposed to advancement opportunities while at camp. Crew size is limited to ten per crew with two crews a week possible. Participants in the High Plains Drifter will get to engage in:
• Two days of Advanced Shooting Sports activity including pistols, black powder, small and large bore rifles and 3D and Action Archery games.
• A kayaking trip on the Big Nemaha River
• A Mountain Biking excursion on our new bikes.
• Participation in other Camp Wide Supplemental Program Activities
Individual Boy Scouts (ages 14 +) and Venture Crew. Venturing crew members need to register just as they would for Boy Scout Resident Camp but instead of Registering for Merit Badges will simply Register for HIGH PLAINS DRIFTER (HPD).
The additional cost for High Plains Drifter ($50) which will then be added to your registration just as a merit badge with additional activity fees would be.
Participants in High Plains Drifter may bring their own Mountain Bike and or Helmet to camp with the understanding that the equipment's care, maintenance and security is their responsibility not that of Camp Cornhusker, please make sure you have your own repair kit and tubes for bikes.
Adult Crew Leaders are encouraged to participate in the HPD activities with the understanding the that the Youth Members Experience will be the priority when we are on the ranges. This is one area where the limit on crew size will be enforced for safety reasons.