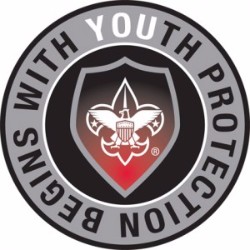 A new Youth Protection Training was released in March of 2018. This is the designated youth Protection Training for all adults, regardless of which BSA program they are involved in.
All volunteers must take the new training to remain a registered adult. All new leaders must have proof of completion when submitting the adult application to become an adult volunteer.
The training can be completed 24/7 online at my.Scouting.org. To help volunteers complete this training we have arranged for group training sessions this month.  There is no registration required but you must attend the entire session to get credit for the training.
Northeast United Church of Christ                                     September 11, 18 & 25
6200 Adams St, Lincoln, NE 68507                                     6:30pm to 8:30pm
Holy Savior Lutheran Church                                              September 11, 13, 18, 20, 25 & 27
4710 N 10th St, Lincoln, NE 68521                                    6:30pm to 8:30pm
Southwood Lutheran Church                                              September 13, 20 & 27
4301 Wilderness Hills Blvd, Lincoln, NE 68516                6:30pm to 8:30pm
With the upcoming renewal cycle, units cannot submit the registration renewal of any adult who has not completed the Youth Protection Training after 3/1/2018. While adults may be current this month please pay attention to their expiration date. If they have not completed the new training it will expire on Sept. 30, 2018.
Please feel free to contact the Cornhusker Council Service Center at 402-488-6020 or info@cornhuskercouncil.org for any additional questions or support in completing this training.