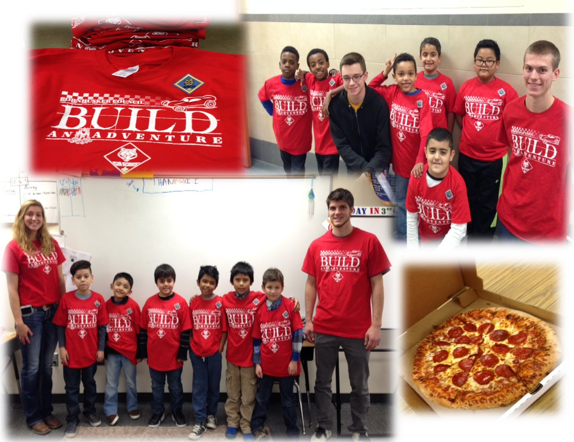 During the week of December 5th, the CLC Cub Scouts were awarded their Bobcat Badge for their achievement and participation in Cub Scouts.
The Bobcat Badge is the first Rank that boys earn in Cub Scouts. The Scouts practice the Cub Scout Motto of "Do Your Best" in learning the Cub Scout Promise, Law, Handshake and Motto.
The Scouts were presented their own "Build An Adventure" Cub Scout shirt with their Bobcat Badge sewn onto it. The awards ceremony also included a pizza party!
The Scouts really enjoyed this celebration and are looking forward to the next few weeks of working on their Wolf Badge!
Cub Scouts in West Lincoln, Belmont, Norwood Park, Clinton, Hartley, and Everett schools earned their Bobcat Badge.
UNL interns, Dante Fisher, Benjamin Rude, and Alec Preister, and Mellissa Reine, a ScoutREACH staff member from UNL, have been working weekly to deliver Scouting after school at the Community Learning Centers.
To learn more about the ScoutREACH program please contact Akeem Holmes 402-413-9208 or akeem.holmes@scouting.org.