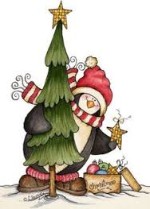 Monday, November 28th-$8.00 camp Cornhusker T-Shirts (Sizes limited, while supplies last)
Tuesday, November 19th-15% off Pinewood derby cars and supplies (For individual purchase, not unit purchases)
Wednesday, November 30th-10% off Class A uniform pants
Thursday, December 1st-10% off all hats
Friday, December 2nd-15% off all leather and wood kits (excluding pinewood derby, regatta, and space derby)
Saturday, December 3rd-take 15% off all literature (for individual purchases only)
Monday, December 5th-20% off Class A Uniform Shirts
Tuesday, December 6th- Neckerchiefs and slides 15% off
Wednesday, December 7th-Purchase an item(s) from the Ethan Tree and receive a $5.00 or $10.00 scout buck voucher. (Details in the store).
Thursday, December 8th-Uniform accessories 15% off (numbers, emblems, loops, socks)
Friday, December 9th-15% off all camping supplies
Saturday, December 10th-10% off any 1 item. Come visit with Santa and shop the craft and vendor booths.